Why Your Happiness, Mental Health and Emotional Intelligence Will Change the World
"Let your smile change the world but don't let the world change your smile"
Can your "happy day" change the world? You bet it can! Happiness isn't just an emotion it's an energetic force (yes it can be measured!) that affects everyone around you. It's the ripple effect just like when a pebble is dropped into water. It causes a ripple that keeps spreading out and out. When we are happy it guides our day from the thoughts we think to the words we use and the actions we take. Happiness is how we show up in the world and it changes everything around us. And your happiness, mental health and emotional intelligence will change the world!
Even a simple happy smile can change another's day. Research by Harvard Professors discovered that the happiness of an individual extends up to three degrees of separation (that is – our level of happiness impacts the happiness levels of the friends of our friends' friends.) Similarly, if you have a friend, relative or neighbour who lives within a mile and becomes happy, this increases the probability that you will be happy by 25 percent. That is a happy energetic force hard at work!
This is the big impact we can make every day on the world around us just by understanding our emotions and the effect they have on the world around us. Emotional intelligence takes time to nurture and foster every day. Our emotional state tends to be reactive based on the outside world. With practice, we can stop "reacting" and start being in control of our emotions with positivity and compassion.
10 Quick Ways to Increase Your Happiness Every Day
If we want a happier life and a happier world, we need to dig in and discover for ourselves how we can create happiness from the inside out. It's different for every human being but here are some great ideas from our friends at Action for Happiness that will get you going.
Giving – do kind things for others
Relating – connect with people
Exercising – take care of your body
Awareness – live life mindfully
Trying Out – keep learning new things
Direction – have goals to look forward to
Resilience – find ways to bounce back
Emotions – look for what's good
Acceptance – be comfortable with who you are
Meaning – be part of something bigger
One the key actions to increase your happiness, mental health and wellbeing is giving. Just like happiness, the action of giving no matter how small will create a ripple of good to everyone around you. They go hand in hand. Giving taps into some of the key pillars of wellbeing including life meaning, positive emotions, a sense of accomplishment along with feelings of connection and engagement  to the world around you. You can check out more in this article "The Trifecta of Wellbeing."
With a little practice we can begin to identify how we are feeling with each small act of giving increasing our emotional intelligence and understanding and how we can manage and literally create feelings of happiness in our lives. We begin to understand what feels good, what doesn't feel good and how we can take action to shift our negative emotions to positive ones.
7 Easy Ways That Will Increase your Happiness Starting Today
Spreading happiness and increasing our mental health is as simple as one wave, one compliment, one smile at a time. Watch these amazing kids as they drive around creating a ripple of happiness everywhere they go. It's literally infectious!  Our friends at BrightVibes Media have endless videos that will inspire you to take action, to be happy and spread the good in our world. Just watching their videos will make you feel good!
We have endless ideas for you  –  one for every day of the year! 365 small acts of giving that will inspire you to be happy every day. Sign up here to get one idea dropped into your inbox every day.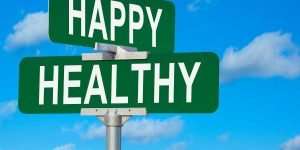 If we want a happier, healthier world it starts with each and every one of us. Get started today!