We are on a mission to

teach, inspire,
and empower every person
to give every day

We envision a world where giving is a way of life 365 days a year, resulting in a happier, more compassionate world that is connected and united.
How it all started
365give founder, Jacqueline Way, wanted to teach her son Nic how to be a kind, compassionate, and happy human being. That's why, on Nic's 3rd birthday, they decided to give back to the world – every day – for 365 days.
Since then, Jacqueline's parenting project has grown into a global movement that has touched the lives of millions and makes a difference 365 days a year.
READ MORE
They started with a simple daily giving list. Just one give, one day at a time. Their small acts of giving had to be easy and close to home. They made a plan that included giving to everything – giving to animals, giving to people, and giving to the planet.
As they incorporated this new daily habit into their lives, they learned that every positive action created a ripple effect of positive reactions. Giving back made everything around them happier, and they were happier too!
Since then, Jacqueline's parenting project has grown into a global movement that has touched the lives of millions and makes a difference 365 days a year. One person can make a difference when we all do it.
At 365give, we may never truly grasp the full extent of our impact or the wide range of people we've reached. However, what we do know is that millions of individuals – spanning all ages and countries all around the globe – have been moved to action by our mission and continue to join our growing community 365 days a year.
But we don't do this alone, and we are deeply grateful for the dedicated board members, passionate volunteers, and trusted educators and advisors who have been changing the world with us, every step of the way.
Giving is so simple, anyone can do it! We know that every individual has the power to make a difference and contribute to this wave of positive impact.
Join us today because we know one person can make a difference!
Our values
Our values are our North Star for creating collective positive impact.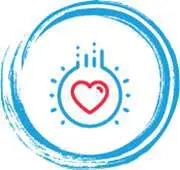 Love
We are guided by love: selfless altruism that is our true nature. We were born to give and be a force for good in the world.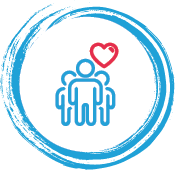 Inclusivity
We embrace and celebrate our diversity, valuing the contributions of all individuals, inclusive of all backgrounds and perspectives.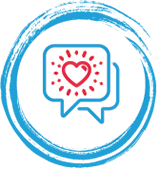 Collaboration
We believe that teamwork and cooperation are crucial if we want to maximize our positive impact for the common good of the planet.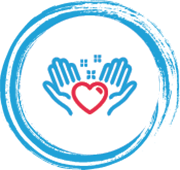 Humanity
We seek to inspire kindness, compassion, and understanding in every person to cultivate a more peaceful and harmonious world.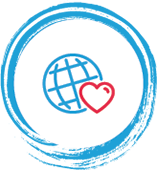 Impact
We strive to create measurable change through our programs to make a sustainable difference – today, tomorrow, and beyond.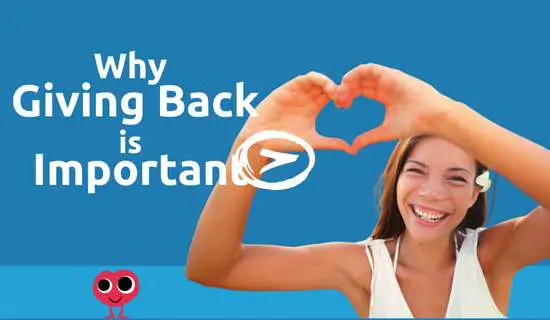 Why giving back is important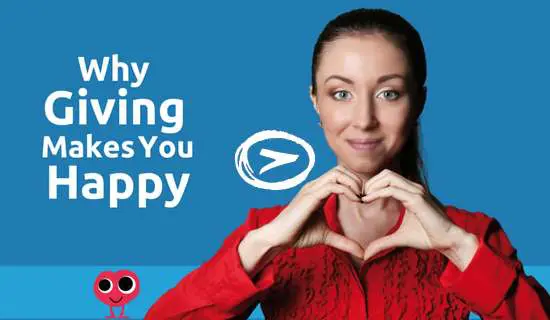 Why giving makes you happy
How we do it
If we want to overcome the world's greatest challenges, we all need to take action. That's a daunting thought! The good news is that big things start with small steps. Our programs are built around a framework that "TIE"s it all together for you.
Teach
Give other people ideas they may not have considered
Model positive behaviour for everyone
Show others how happy you become when you give
Demonstrate the impact of ordinary, everyday goodness
Inspire
Create a culture of kindness and generosity
Encourage others to become everyday heroes like you
Forge strong bonds with your community
Feel good! (because inspiration is giving, too)
Empower
Make giving possible for everyone around the world
Put the power of change into everyone's hands
Celebrate cultural difference and similarities
Become a powerful force for good
Want to be a powerful force for good? You don't have to be a superhero or wear a red cape. You don't even need a big bank account. All it takes is one small act of giving, one day at a time.
We would love to help you start your daily giving habit today!
Sponsors
We are grateful for the people and organizations that support our work.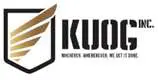 The power of one
The ripple effect of giving spreads faster when we do it together.
Jacqueline Way starts a personal parenting project with her 3-year-old son Nic: 365 days of giving back together. They call it
365give
.
One mom, one teacher, and one (now) 4-year-old kid start brainstorming the 365give Challenge for Schools.
The 365give Challenge for Schools launches in 3 schools, impacting 14 classrooms and 300 students!
The power of one spreads, and our community explodes! Do1Give Day is born.
Do1Give Day becomes a global giving event. Together, we use social media for social good, inspiring people around the world to discover the power of giving.
COVID-19 didn't stop us. It just made it clear that we are in it together! Our global community stepped up when the world needed us the most.
The world has stopped, but our volunteers are still going. They are fueling our community and finding new creative ways to give.
We've grown from 3 schools in British Columbia to over 600 schools around the world participating in our program for classrooms!
Global count:
Still
counting!
Today, thousands of compassionate schools, families, and individuals are part of the 365give community, representing 186 countries globally.