Quotes & Sayings To Do Good and Be Happy
These quotes and sayings that remind us to do good and be happy are a great way to give today! Summertime is here in Canada and it is a great time to have more freedom and slack off a bit.  We can go on vacation, relax more; even our summer wardrobe is lighter and more comfortable.  Everything seems just a little easier.
But there's one thing that doesn't – or shouldn't – stop, and that's our commitment to doing something good by completing a small act of giving every day.
Martin Luther King Jr. said "Life's most urgent question: What are you doing for others?" I don't just think he meant we should think of this question once, but to think of being good, being kind, and being thoughtful 365 days of the year.
To help you to think about this important call to action all summer, here are some quotes that you can post on your social media or as a screen image on your devices. We all need a reminder to give. These quotes and sayings are a great way to send off that nudge to give.
20 Quotes and Sayings About Giving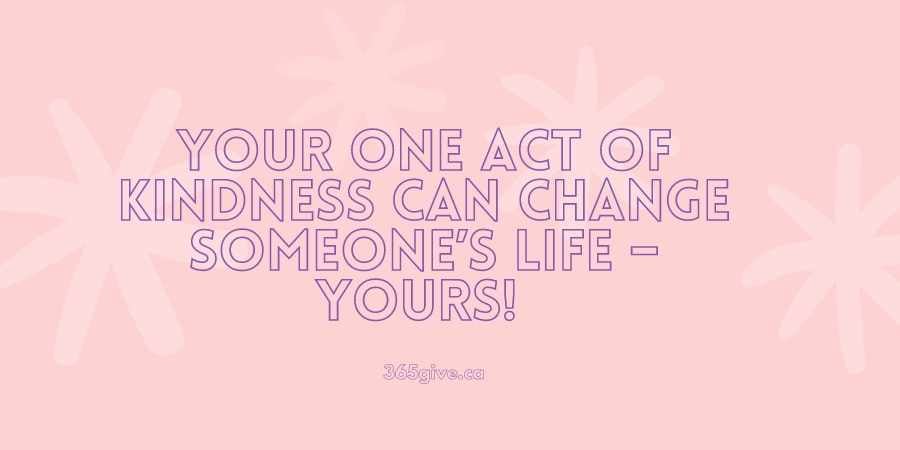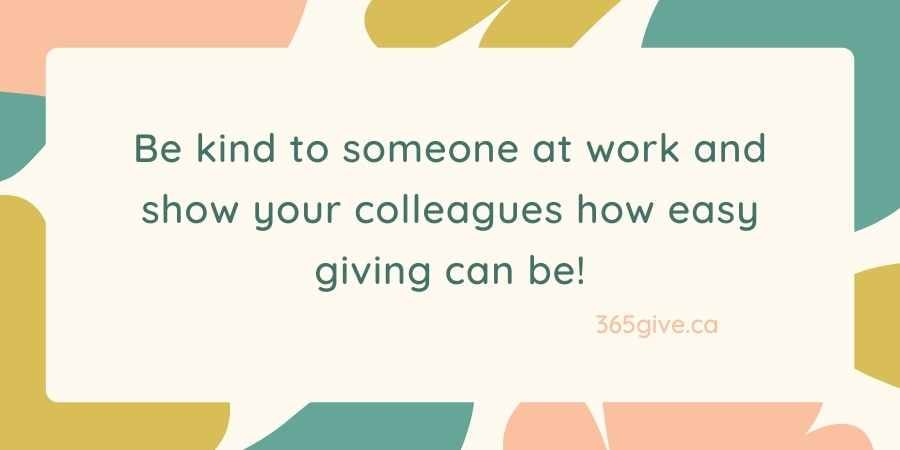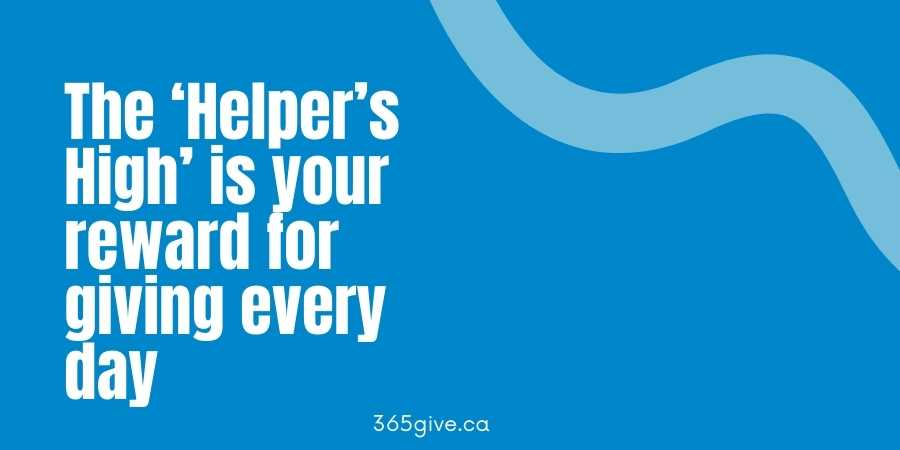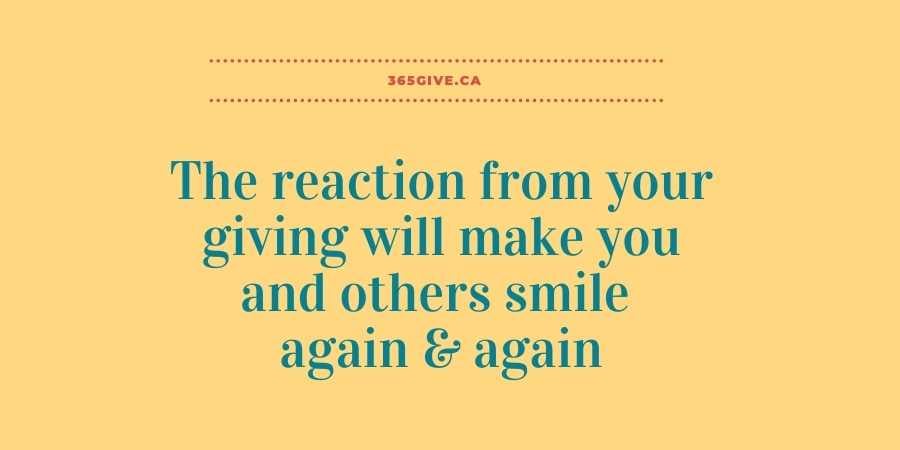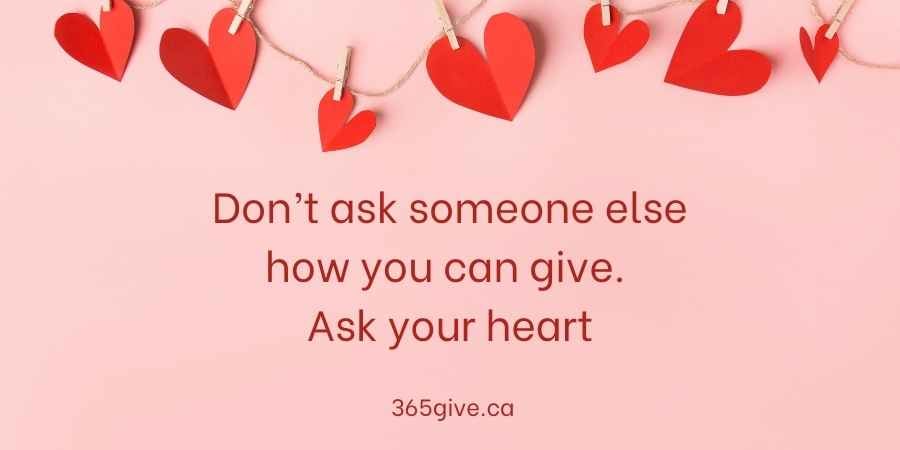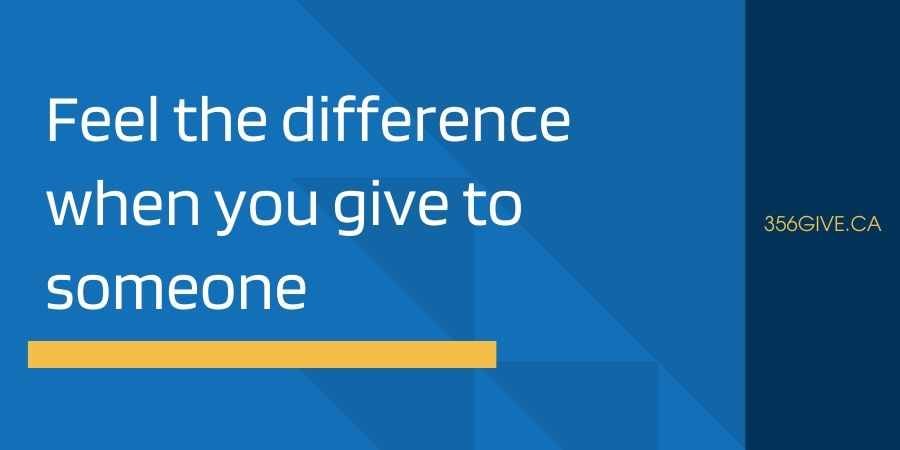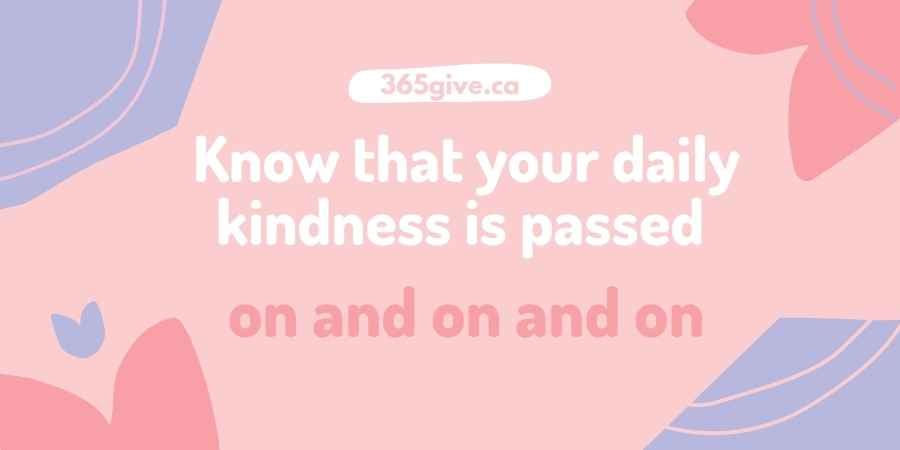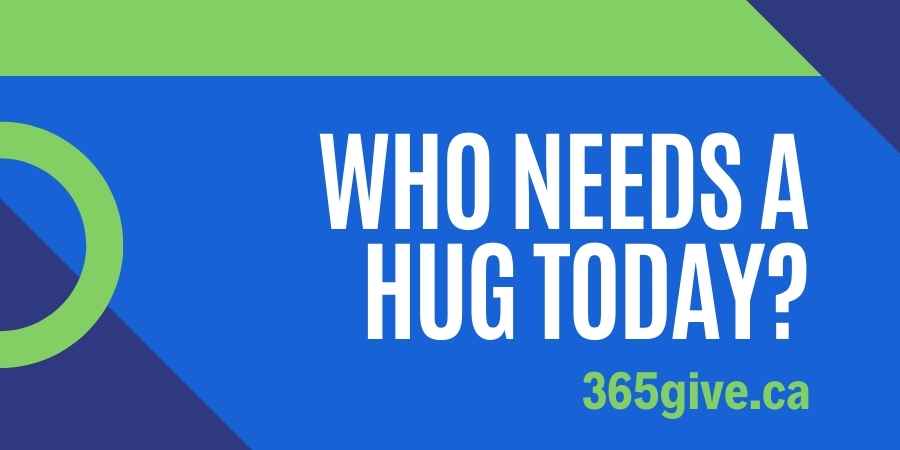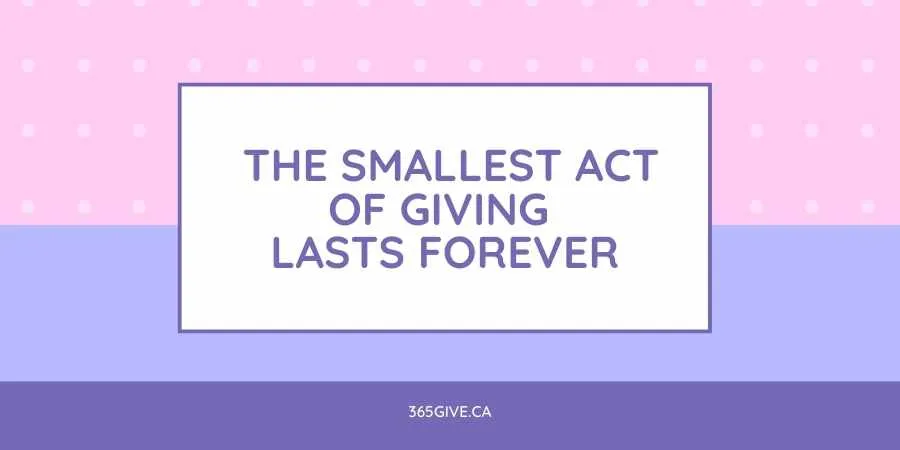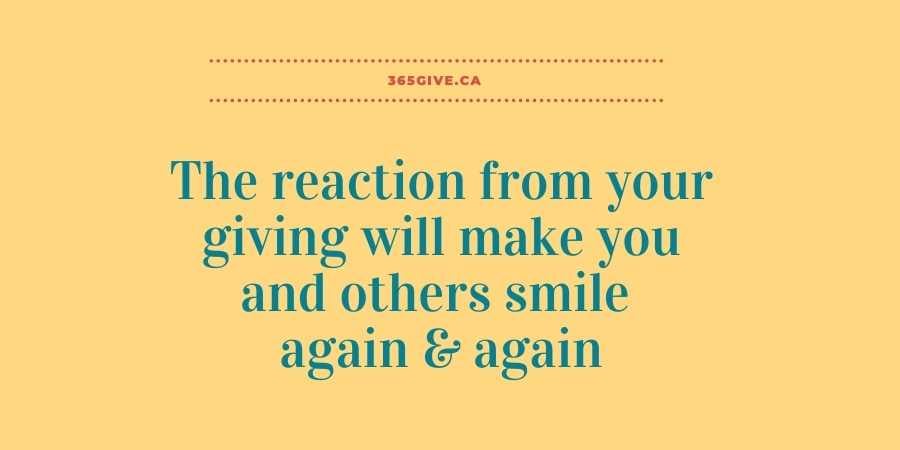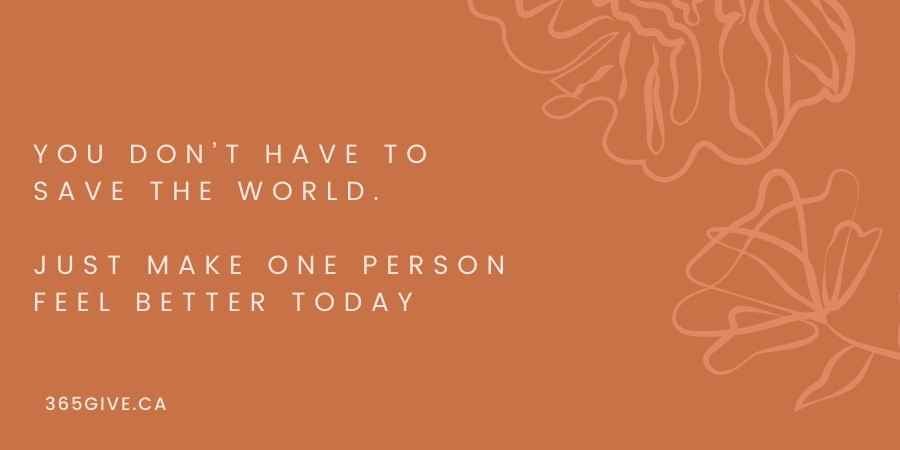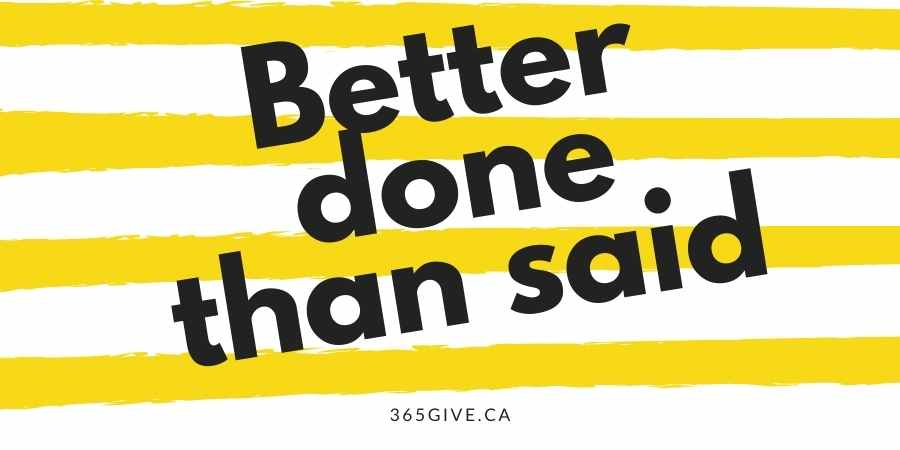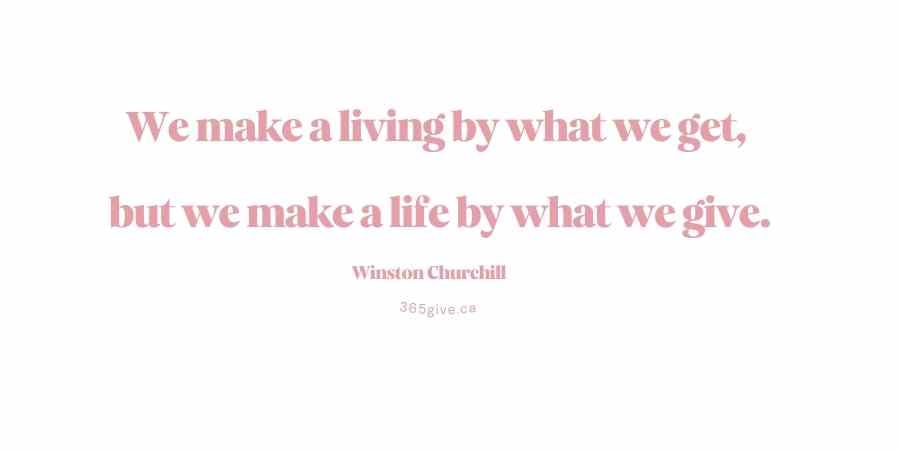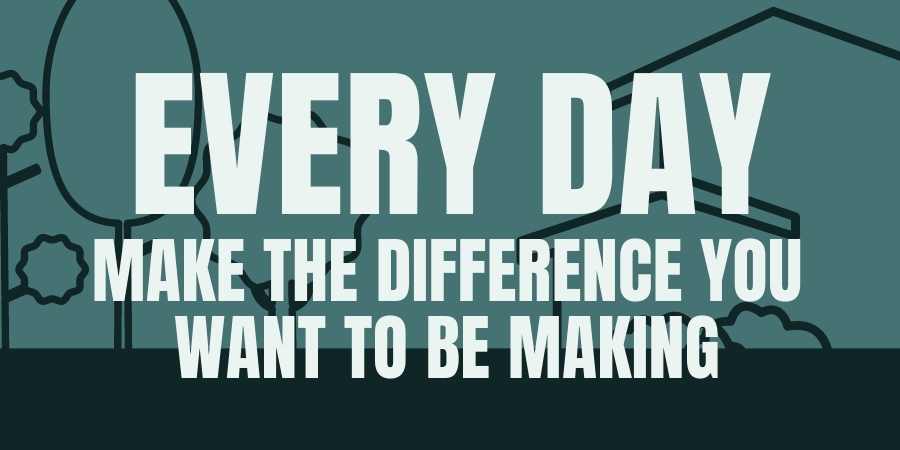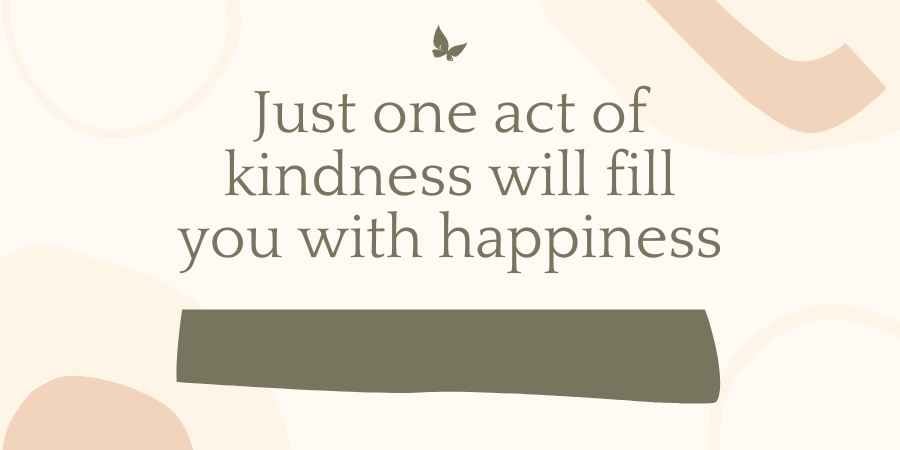 Boost Your Health While Giving Every Day!
The Cleveland Clinic, one of the world's most prestigious health and research centres, says that giving can "actually boost your physical and mental health. (Good news in today's world where many people are suffering from the emotional complications of a global pandemic.) From volunteering at a soup kitchen to committing to raise money for a specific charity, health benefits associated with giving can include:
Lower blood pressure.
Increased self-esteem.
Less depression.
Lower stress levels.
Longer life.
Greater happiness and satisfaction
Your Call To Give – These Quotes and Sayings Can Be Your Daily Give!
So your give today is to share one of these 365give quotes on your social media. Share the benefits of giving and feel great once you share this important information. Your social media post will inspire others to give! Check out other articles that also have quotes and sayings you can share on social media.