Online Daily Gives That Support Girls Education – International Malala Day
These Online Daily Gives That Support Girls Education are inspired by Malala Yousafzai. In 2012 a young Pakistani girl took a stand in her life. She believed that every girl had the right to an education. Her activism and desire to change the world led to a tragic incident where she was shot by the Taliban, a group that opposed education for girls.
What could have been an excuse to run and hide so she could protect her life, family and others, has changed the world. She embraced the care, love and support from people all over the world and gave the speech of a life time at the UN that lead her to receive the Noble Peace Prize.

Her story and action has inspired people around the world. Today we are asking you to stand with Malala, to use your voice and actions, to continue the work she started and still works towards today. Every girl shall be allowed to have an education – right to learn, the right to work, the right to be heard and the right to choose.
The rest of us need to support that right by giving in any way we can for those that do not have a voice.
Here are easy ways you can give online to help create unity, gender equality and the right for all children – especially girls – to have an education.
Every Dollar Counts – Online Daily Gives That Support Girls Education
Image the impact $1.00 x 7 billion people could make? Never underestimate the power of every dollar donated. It all adds up to millions. Donate $1.00 to one or each of the funds listed below to help support Malala's mission.
1) Malala Fund
2) I Am a Girl 
3) Girls Inc.  
3 Ways to Shop with Purpose – Online Daily Gives That Support Girls Education
We all need to shop for new things so why not make your dollars count! Every purchase supports girls education all over the world.
1) Bloom & Give
Social Media for Social Good
You may not have the money to make a donation – we get it! You may not have extra money for personal shopping. This one is free on any social media platform. Use your voice and your social media to make a difference. You can educate and inspire you tribe, your followers by creating awareness and touching the hearts of people all over the world. Make your posts or share, like and re-post others.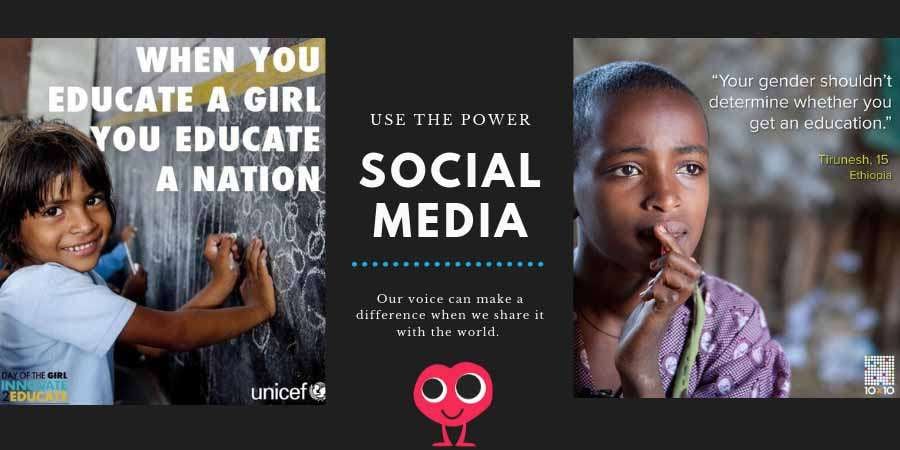 Making a difference is easy every day. It's a daily habit just like brushing your teeth. It will make the world a better place for us all and bring you a little happiness every day.
Join us today and be the change you wish to see in the world. Sign up for daily ideas that will inspire and remind you to give every day. Ready to become a 365give member? Join our 365give community and be supported in your daily giving.