New Giving Ideas for Halloween for Families
It's That time of year again and we have some great new giving ideas for Halloween for families! On October 31st we have get to have fun by dressing up and eating sweet treats. How can we make the time on this day to give back to others and the world? Work together as a family and try out these ideas!
Give the Gift of Baked Goods For Neighbours and Friends
Instead of store-bought candy or sweets, try making your own this year. Delve through family recipe books, or online recipe forums to find fun baking ideas. Take it a step further by customizing treats for people you know to cater to their specific tastes or dietary requirements. For example, consider gluten-free ideas for a friend who is celiac, or a pumpkin based sweet for someone you know who loves pumpkin. Share with classmates, coworkers, or as a homemade option for your visiting trick-or-treaters.
Give the Gift of Less Packaging This Halloween
Work as a family to reduce your plastic waste this Halloween, and give back to the Earth. Planet gives are a great way to give this Halloween. Find candy and sweet treats that do not use plastic wrappers, as they are generally not recyclable, highlighting cardboard or paper packaging instead. Decorate clementines to give out, or add to your home decorations, wrap your homemade treats in tissue paper, or consider stationary, pens or fun erasers as a different type of treat to give out.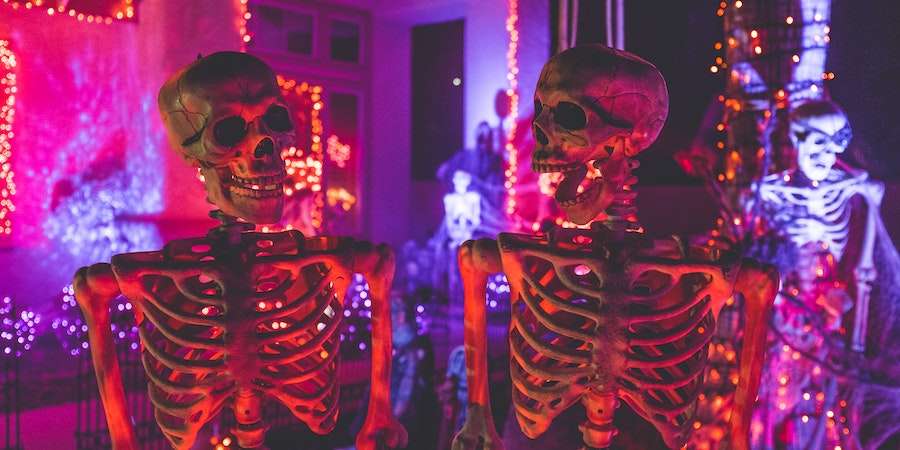 Give the Gift of a Family Party or Sleepover
If the whole family is keen, why not throw a Halloween party for friends and neighbours to enjoy. You could come up with a theme as a family, and work together to create decorations and themed snacks (spooky Halloween is always a fun theme, if you can't decide). Follow YouTube tutorials for inspiration and how-to videos. The planning and preparation of the party will be a fun family teamwork game and your guests will feel excited in anticipation of the event.
If your parents would prefer, maybe you can organize a sleepover with treats, games and movies instead. Try to include classmates who may not often be included in social events, or who may not be allowed to go trick-or-treating. Even just the invite can be enough to lift someone's spirits and make them feel appreciated. If you're feeling extra crafty – design and create the invites too!
Give the Gift of a Funny Face With Face Painting
For those who can't go out to trick-or-treat, take some face paints to their house, watch some helpful YouTube videos and paint each others' faces. It's a chance to become a superhero, cat or spooky witch, without any of the responsibilities that come with such a role!
Craft Halloween Themed Gifts with Family for Classmates
Not everyone eats sweets, candy and cookies, but they should still be able to enjoy the fun of Halloween. Get friends or family together for these spooky crafts or use the ideas featured to make Halloween cards for your classmates. Crafting can also make a fun group activity for your Halloween sleepover, between popcorn and movies!
Give The Gift of An Accessible Halloween
When setting up your candy give away, think of those who require an accessibility. Wheel chair users, those on crutches, or anyone with a disability may find it a challenge to climb your front steps to get a treat. Consider putting your Halloween treats on a table street side so everyone in your neighbourhood can access your treat give aways!
Stay safe this Halloween and enjoy these spooky, crafty, fun ideas with your family or friends. For more ideas on how to do good things for others, check out the 365give blog page.