Giving Stories from Around the World
It takes just one drop of water to create a ripple. The more drops the more ripples. Sharing your giving stories does create that ripple of goodness that we need around the world. Each small act of giving creates a ripple of other giving actions, actions that impact positively on others and encourages change. 365give started with one drop – one child giving every day who's giving has rippled to thousands all over the world.
We are so grateful for each person in our global 365give community that have started a big wave of good by doing just small acts of giving. 365give Members and Social Media followers give a little time, their expertise, their support others that can benefit from their kindness. 365give members help those in need, support our planet, look out for the safety and health of our animals and choose to make someone's or something's day a little happier.
Here are just a few very special people doing a lot of good by giving every day. We hope it warms your heart as much as it has warmed ours.
People's Giving Stories Making a Big Impact Every Day on Social Media!
@Jared Weise LinkedIn
For over 200 days on LinkedIn, Jared Weise uses his personal time to provide #ProfilesthePop. Using the LinkedIn platform, he volunteers his expertise to help LinkedIn users create a profile that stands outs. His daily giving helps job seekers and individuals tell their story so they can be found by employers, potential clients and networking opportunities.  Giving your expertise and experience is a great way to give.
@Javed S.Khan Facebook
Javed is a long-time supporter of 365give. His company Empression has been a sponsor of #Do1Give Day. Our global giving event held each year. He has personally practiced the 365give Challenge and shared his daily giving with his Facebook Community. Javed knows how giving makes us happy and has started a gratitude campaign to inspire his community. He's using the power of social media vblogging to make a big impact.
@Rainbows.and.hearts – Instagram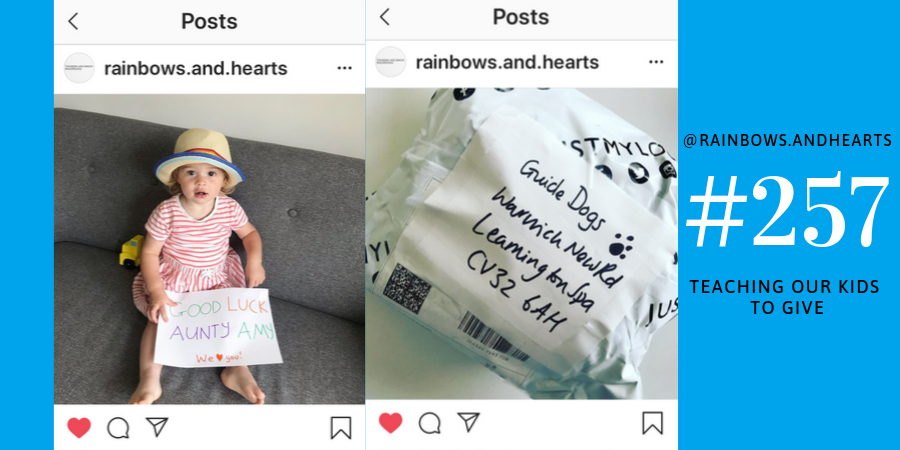 Rainbow.and.hearts warms our hearts every day. This Instagram account shows a Mom teaching her two children to give every day. They give to the planet, animals and their community with each daily give making an impact. This mom's actions is planting a seed in her children that will last a lifetime.
@enchanting_nrg – Instagram
We have lost count how many daily gives Enchanting-ngr has completed this year! She inspires us to give and share our stories on Instagram. Her gives range from Mental Health Awareness to volunteering or taking time with friends. Follow along with her and you to will be inspired to give every day.
@Nahum_dyer Instagram
A simple way to give every day is the motto of this Instagram user. Nahum has completed over 238 daily gives that are so simple anyone can do it. He gives a compliment to a stranger that spreads happiness to another every day.
@teddymetzler
Teddy amazes us every day. He has completed some of the most difficult hikes around the globe and what counts most to him as how he can give as he goes. He's a dedicated global ambassador for 365give and spreads the message of giving by creating his own little ripples as he goes.
Satya Sri
Meet Satya. She is from Hyderabad, India and we get the privilege of interacting with her via email and on our site. The pictures of how she gives in simple ways in her life make us so happy and we know they will make you happy too! Today she donates dog food to a shelter in India and her simple message –  "Happiness comes from giving." It's really that simple.
Global Giving Is Changing The World
We love hearing from everyone around the world who, like us,  want to share small acts of giving and happiness. Tag us on social media #365give (Instagram @365give.ca Facebook, Twitter or LinkedIn @365give) You can even send us an email [email protected] or sign up as a member today and inspire others to give every day.
Let's change the news together and shine the light on what's good in our world. Imagine what would happen if 7 billion people completed one small act of giving at a time. The world would be different and all of us would find it be that easy.