Get Creative With These Crafty Giving Ideas
These giving ideas are fun! Here at 365give, we are all about getting creative. Some of the most fun and cost-effective ways to give back to others is by getting crafty. Time flies when you get crafting, it's a great way to take your mind off the day-to-day and create something from nothing! Here are some inventive ideas for crafting your gives.
Creative Giving Ideas – Make a Scrapbook For a Friend or Relative
What could be more thoughtful than a personalized gift? A homemade sketchbook, or scrapbook for someone you love, is the ultimate personalised gift, and it needn't cost more than the price of a new sketchbook and some stationary.
Use your insider knowledge of your friend to create a theme and decorate pages based on their interests, or celebrities they like. Collect some old magazines for adorning the pages (find colours and textures for background decoration) and have a go at creating unique illustrations that your friend or relative will love. This is a gift that will mean more to your receiver than anything you could buy them.
If making a complete sketchbook or scrapbook sounds like too much drawing and collaging, keep it small and make a personalised card for a birthday, Easter, or Christmas instead. You can make these just as personal – try tracing or copying your friend's favourite cartoon character onto the front of the card. You can give it a speech-bubble to say something unique, or that you joke about together. Why pay $5 for a card, when you can spend a little of your time making them a personalised card that they will want to hold on to.
Creative Giving Ideas – Spread Your Artwork Onto Eggs, Rocks & Furniture
With Easter on the horizon, painting eggs is a bit of an American tradition. But it needn't be Easter for you to paint on tiny things and spread joy. Take a walk in nature and find some smooth rocks to act as your art canvas. Paint small pictures or positive messages on them and leave them in places where someone will see your artwork, it could brighten up their day.
You can also spread your positive creations onto the pavement with coloured chalk. It should wash away as soon as it rains, leaving you with a blank canvas for new artwork. You'll be giving the gift of a smile to a complete stranger who sees your work. Be sure to keep your images and messages positive and upbeat, and always be mindful of other people's property.
Ever tried decoupage? Cut up coloured paper and magazine imagery to revamp a cheap, or old, piece of furniture and give it a go! Have a look online for endless tips and tricks of the trade.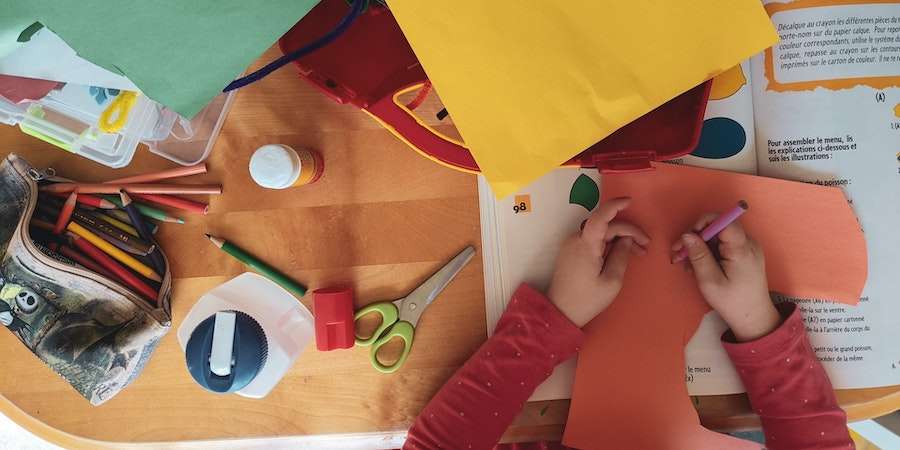 Creative Giving Ideas – Host a Crafting Day For Kids, or Adults
When it's safe to get a small group of people together (check your local guidelines), try hosting a crafting session. Invite your kids' friends and you'll be gifting some parents a break, plus gifting creativity and imagination to the kids, or adults who join in.  Check out Youtube for hundreds of crafty ideas – from squishy soap, shadow puppets, and homemade bunting, there's so many fun and easy ways to get crafting.
Looking for more creative and enjoyable ways to give back? Check out 365give.ca for fun giving ideas.