Day 98: Following My Own Advice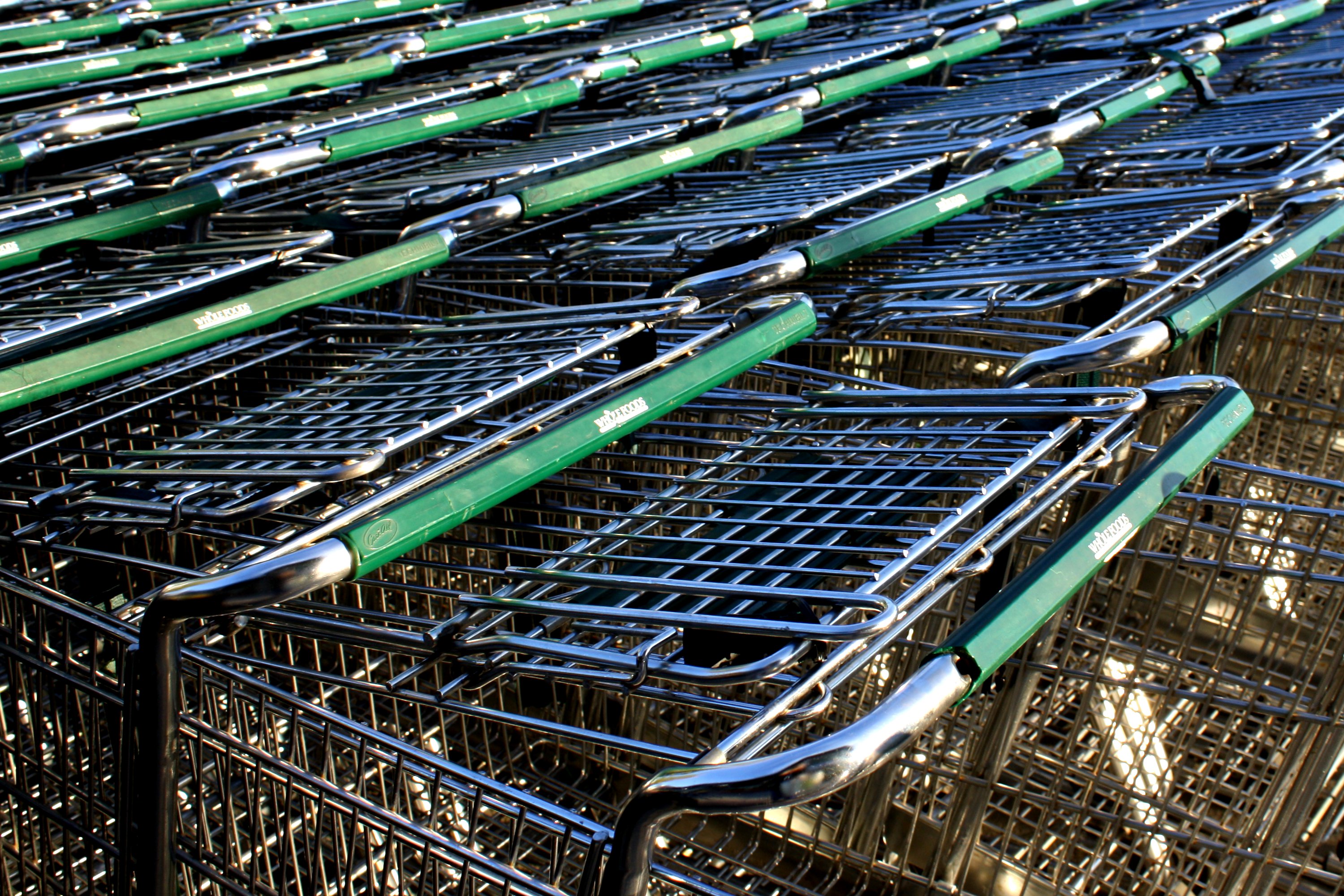 Sometimes I have to go back and revisit my wise words I share through 365give. Just 4 posts ago under the title Happy New Year from 365give I made a list of 7 things you could do in your own life to GIVE every day. Today I did a GIVE that I would have not normally considered to be a GIVE. I have trained my brain to automatically do things for other people without thinking about it. It can be as easy as helping a person with their stroller down the stairs or a shopping cart in this case.
Day 98: GIVE 98
Yesterday was the last day of holidays for most people. It seemed as though everyone was trying to get in just a little more shopping before returning to work. Groceries were definitely on everyone's list of "to do's" before heading back to the grind. The parking lot was full of cars and waiting drivers were following shoppers out of the store to try to get a parking spot. I finished my shopping and was trying to get my groceries, my son and Grandma loaded into the car. The spaces were small and trying to get the shopping carts around the cars was next to impossible.
We were almost all loaded up when another Mom with her young daughter in toe were attempting to get through the cars themselves with their cart. I saw her coming our way and already knew a cart would not fit between our car and the next as I had already tried it. As she approached I told her the space was very tight and I was not able to get my cart through the space. She said she had to go this way as all the cars were so jammed together it was the only way through to her car without going all the way around the parking lot. So she picked up one end and I picked up the other end of the cart – groceries and all – and we lifted it over a grassy island around the cars. She was on her way with her daughter, groceries and all.
Two  pairs of hands are always make it easier than one.  A simple way to help another person but it made her life just a little easier and I felt great helping her.
Have you stopped to help someone lately? Could you have stopped and instead just decided you didn't have the time or the energy? Just  pause a moment  to think about it next time and find your GIVE of the day in even the smallest ways.
Time Commitment: 15 seconds
Cost: 0