Continue Giving After the Holidays to Stay Happy
The holidays are a time of joy and giving, but what happens after the gifts are exchanged and family and friends have gone back home? How do we stay happy after the holidays? With your bank balance lower than before holiday celebrations, the excesses of celebration can leave you feeling run-down and tired. Make this a good time to 'start as you mean to go on' for the New Year. Reinvigorate the joys of holiday giving, by finding small ways to give back to others, while not forgetting to look after yourself.
To Stay Happy… Look After Yourself As Well As Others
 Before you get back to your daily routine, you need to make sure your own needs have been met. Take a luxurious bath, go for a walk in nature, or simply take some minutes to sit quietly and centre yourself. Meditation might seem unattainable, but simply taking deep breaths and coming into awareness of your surroundings can help to reset the mind. Taking this time will help to reduce stress, improve focus and put you in a better state of mind for helping others. Learn how to meditate using these guided steps to meditation.
To stay happy, another part of happiness is our connection to others. This time of year might seem gloomy, but lifting the spirits of those around you will spread cheer. Smile at strangers; be open to conversations with people you don't know; seek ways to help others. Perhaps someone is looking lost on the street, or the person behind you in the checkout queue has just one item, you could let them go ahead of you. There are often perfect opportunities to connect and be of service to others in your day-to-day life. Acts of kindness can impact peoples' days and circulate happiness.
To Stay Happy… Plant Something and Watch it Grow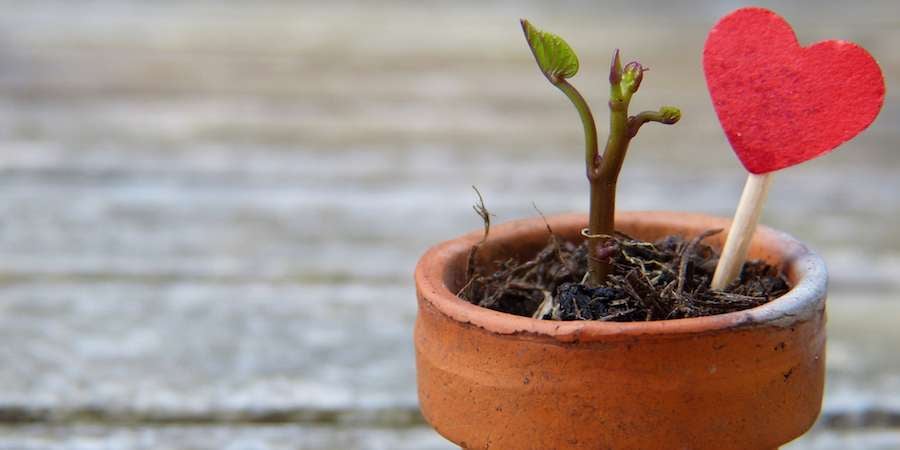 There is nothing more satisfying than watching something you've planted grow. This time of the year is ideal for planting broad beans, onions, garlic and micro-greens. All of these vegetables are full of vitamins and minerals, making them nutritious to eat. While nurturing plants into life can be extremely fulfilling, eating your own produce is also a wonderful thing. And by planting new life you are giving back to the earth, which is another fabulous bonus!
To Stay Happy… Clean Out Your Closet
What better time to attack your closet, than just before the January sales?! Perhaps there were unnecessary or duplicate gifts received this year? Those unwanted things could make a lot of difference to someone else's life. Package up the useable items you find and Google search for local charities, or homeless shelters, to donate them to.
Make the end of this decade positive and full of heart, by taking time for yourself and others, and trying to make each day a day of giving. Check out our 365 give challenge to become part of our movement of positivity.