Check Out The 365give Reverse Advent Calendar 2019
For me, the 365give Reverse Advent Calendar is a favored time of the year. With the holidays taking up more of our time, and daily giving feeling a bit more a challenge, having the Reverse Advent Calendar during the month of December just makes giving easier! If you are not celebrating this holiday where you live, use these ideas to make the month of December a simple month for giving. My boys also love that December giving is a bit different than other months, so Decemeber feels new when it comes to our daily gives.
If you are unfamiliar with the 365give Reverse Advent Calendar during December, read our previous articles, December Daily Gives or The Advent Calendar That Keeps On Giving, that explain why we decided to switch up our giving during this month.
Our Reverse Advent Calendar at 365give in 2019
So we have changed up our Reverse Advent Calendar this year at the request of my three sons. This year they wanted to use an actual Advent Calendar for their daily gives in December. So this is what we have done. Our Advent Calendar at home is filled with chocolates. Normally we start with the oldest and they get to open one day on the calendar, with our next son opening on day 2 and our youngest opening a date for a chocolate on day three. We rotate until we get to December 24th. My boys decided that their daily give would be to take the chocolate they receive and give it to someone else, a teacher, a friend, a family member or a neighbour Who ever they want to give their chocolate to. This will continue for the entire month of December.
I am over the top thrilled that my boys have picked this for their daily giving. For me, it shows that they are kind, generous people and are willing to give up a favorite item in their life to be kind, and giving. I could not have asked for more. Here is a video of us sharing some other ideas for the 365give Reverse Advent Calendar and explaining our family idea for this year.
Reverse Advent Calendar Ideas From Around The World #reverseadventcalendar
We love that people from around the world are adopting the Reverse Advent Calendar idea and giving back during the month of December. In Britain, local food banks and charities have gravitated to the idea and have their communities donating to their organizations. Woo hoo! This is what it is all about.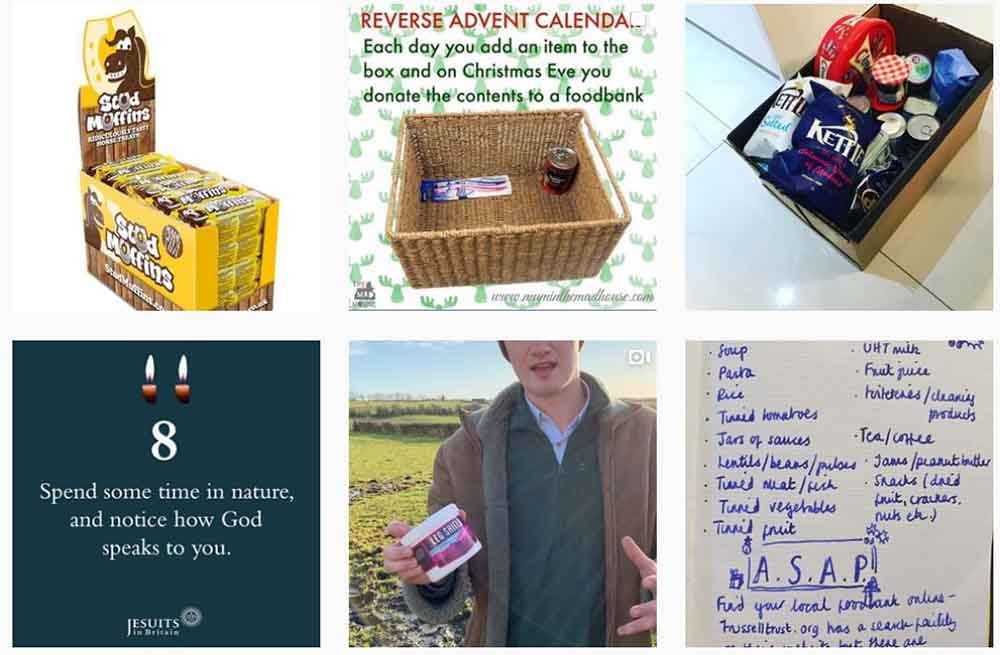 Check out more Reverse Advent Calendar ideas on Instagram. Remember to add the hashtag #365give to bring more followers and inspire others to do their December giving!
Ready to try out giving to increase your happiness? Sign up for your free 365give membership and start giving this December!