Why Doing Good is Good for Your Mental Health and The World
When it comes to the health and happiness, the oft-quoted words of the 20th-century Hindu sage J. Krishnamurti provide perspective:
"It is no measure of health to be well-adjusted to a profoundly sick society."
Materialism and possessive individualism may be near exhaustion and collapse, propped up only by the thousands of psychiatrists busy medicating younger and younger individuals who are bottoming out in our cathedrals of consumerism.
The most obvious path to happiness lies in consistent kind actions that brighten up those around us; as a by-product, we shift our own emotional and mental health state in the direction of joy. We never find happiness when we settle for selfishness. A person can be loved and served by millions, but until he or she becomes a source of loving kindness, there will be no joy.
Why Doing Good and Give?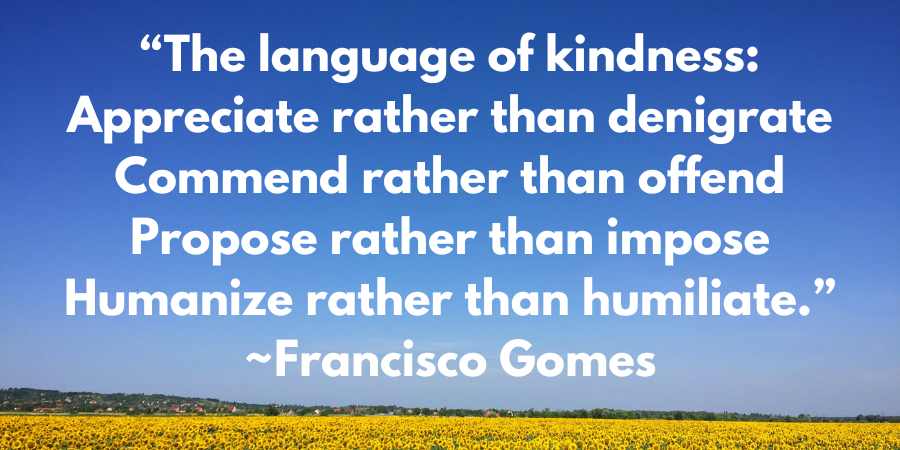 1. When we give and "do good" we are freed from preoccupation with disappointment and betrayal, both being unavoidable in life. We can get sucked down into despair and resentment reducing our mental health and well-being. Simple acts of kindness can transform us emotionally. It is said that if you do not feel happy, smile anyway, and happiness will follow. Emotions follow actions just as actions follow emotions. Just the act of giving will create feeling of kindness and joy, and slow off those part of the brain circuitry that are associated with hostility, bitterness and rumination.
2. Life becomes interesting. Selfishness is boring. Negative emotions are self-destructive. When we seek the happiness, security, and well-being of another in creative love the world becomes full and engaging. It is impossible to be bored if you engaged in kind giving. A simple way our actions can literally change the world.
3. Giving and doing good provides us a reason to develop our talents and callings. Students learn more when they tutor younger peers, or when they learn in groups and are responsible for teaching one another. Most great people have fine-tuned their talents in the service of the neighbour.
4. We make deeper friendships and social connections. Our friends are no longer the people we just hang out with, but they are the ones with whom we find exhilarating common cause and commitment. Friends who are loyal and want to keep us on our course and true to our higher selves.
5. Kindness to others is a source of hope because as active agents we use our strengths to make a difference in the life of another, and we can therefore have greater confidence in shaping the future. This is an active hope, rather than the passive variety that just waits for others to come up with a magic bullet.
6. Small acts of giving create a sense of dignity or self-worth. Our dignity is ours to claim when we treat another person with love. Human dignity lies chiefly in expanding the range and power of our greatest asset.Giving is the source of our significance. Love responds to the deepest of human needs –the need for significance. In giving, we also find our lives significant.When we discover our personal power, we share that out to the world creating change to everyone we touch.
7. Giving back is the origin of our moral and creative energy. When use our gifts creatively and morally, we are doing so out of love energy.
8. Doing good displaces our destructive emotions. Love and hate are polar opposites. It has been written, "Perfect love casts out fear." It casts out hatred, bitterness, hostility, vindictiveness, rage, and jealousy as well. Kind giving turns off those parts of the brain circuitry that are associated with hostility, bitterness and rumination. Our personal mental health increases causing a positive impact on those we touch.
Whom Shall We Do Good For?
We must all try to be constantly kind to everyone we encounter; this takes internal preparation by setting the tone of our lives, especially early in the morning, by meditation, visualization, and other spiritual, internalizing, or centering practices. There are endless opportunities to be kind and giving to everyone from your nearest and dearest family and friends, the neediest who may well be distant and unknown, and perhaps those in some middle sphere like acquaintances at work. Often people are committed to some particular calling in service of a needful constituency. Balance is the key, but exactly is the right balance? This will differ for each person, and there is no one answer. However, as a general rule, we should consistently lean outward to all humanity and the neediest.
What are the Forms of Giving and Doing Good that Will Change the World?
Love manifests itself in different ways, all of which are necessary and useful. If love is the hub of a wheel, its spokes point outwards according to the needs of the beloved. There are at least ten modulations or forms love takes.
•Celebration is love affirming the lives and achievements of others.
•Helping is love lifting burdens for others.
•Forgiveness is love in response to contrition.
•Carefrontation (confrontation being such a limited word) is love standing against destructive behaviours.
•Humor is love uplifting and reframing in mirthful lightness.
•Respect is love "looking twice" (re-spectare) at the views of others.
•Attentive listening is love focused on the other's narrative without distraction or interruption.
•Compassion is love, being aware of suffering and responding to it with depth.
•
Loyalty
is love sticking with others in their hard times; Creativity is love making gifts for others. (See
www.whygoodthingshappen.com
).
Think about the people you will encounter today, and ask yourself what form of love they might need. I do that each morning and envision a little dress rehearsal in my mind. Some people are feeling betrayed, other are feeling guilty, others need a little laughter. Try to imagine your interactions with people you will encounter, and bring with you these manifestations of kind giving.
Written by guest author
Dr. Stephen Post
, best selling author of
Why Good Things Happen to Good People: How to Live a Longer, Happier, Healthier Life by Simple Acts of Giving.
Dr. Post is the President of the institute of Research on Unlimited Love and Director and Founder of the Center for Medical Humanities, Compassionate Care -Stony Brook University.