International Women's Day – Every Day Female Heroes We Love
So many women are doing great things to create global change. This International Women's Day we are highlighting Every Day Female Heroes We Love. What is an every day hero? According to Christopher Reeves (may he rest in peace): "A hero is an ordinary individual who finds the strength to persevere and endure in spite of overwhelming obstacles." An everyday hero is a person of integrity with a will of compassion to serve others, a person who demonstrates an honest faith when the odds are stacked against them. A hero is someone who validates life while in suffering and teaches others to do the same. With these definitions in mind, who would we consider to be everyday women heroes in our current world?
It's hard to choose only a few Every Day Female Heroes We Love because there are many women in our world that make the world a better place and do so much for others, despite what they've been through. Many women have had really rough times in their lives but still find the strength to give back, change the world and help others. Here are just a few examples of the many, many women who are Every Day Female Heroes We Love.
Watch This Video That Celebrates International Women's Day!
Every Day Female Heroes We Love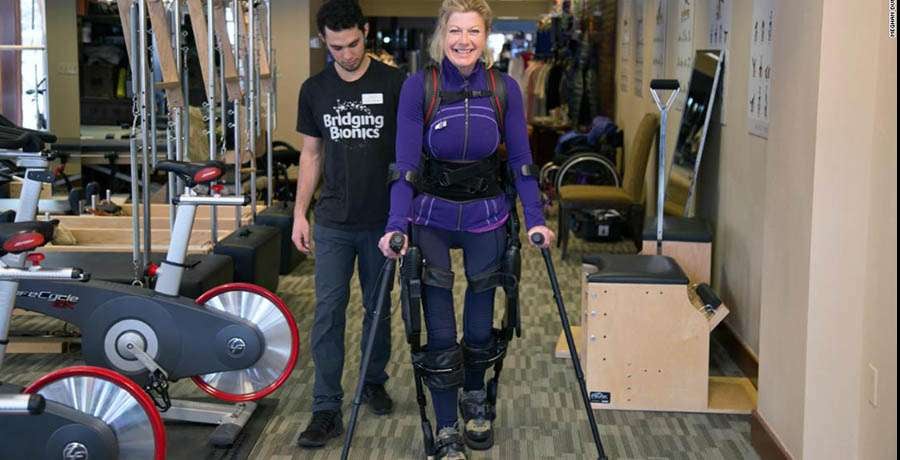 1. Candace Lynne Lightner is the reason that there are laws against drinking and driving. She is the founder and president of MADD – Mothers Against Drink Driving. The organization outlines the dangers of driving while intoxicated. She lobbied for legislation that would make this act a criminal offence and  how tougher sentences for drunk driving should be implemented. Her mission began because her thirteen year old daughter was killed by a drunk driver who was also a repeat offender. She received the President's Volunteer Action award for her humanitarian services to the public and she later became the President of the We Save Lives campaign which campaigns to stop driving while drunk, driving while distracted (texting), and driving while under the influence of drugs.
2. Maria Rose Belding wants to help feed the millions of Americans who don't regularly have enough to eat. She does this by connecting people with limited food with food waste in America. Up to  30% of America's food – good food – is wasted annually and ends up in landfill. She teamed up with a fellow student to develop a free online platform called MEANS, a platform that puts businesses with extra food in touch with charities that feed people with limited food resources. MEANS is run largely by high school and college students and has helped redistribute more than 1.8 million pounds of food since 2015. "MEANS aims to make it easier to donate food than to throw it in the dumpster. We're like a bridge that hasn't existed before."
3. Betty Makoni has lived an unfathomable childhood including being orphaned by the age of nine. She managed to stay strong, survive and put herself through school by selling fruits and vegetables. The Girl Child Network (GCN) was founded by her in 1999 to fight against the pandemic of child sexual abuse in Zimbabwe, specifically that of young girls. Her organization is in over 35 of Zimbabwe's 58 districts. She has clubs at schools that informs and encourages girls to speak out and report abuse. Through her movement, she has built three "empowerment villages" or homes for abuse victims where young girls are fed, provided medical care and continue their education. She fights against the exploitation and abuse of girls at the highest levels of society, which has placed her in another harmful situation. She continues to be a target of state harassment and receiving many death threats. To date, Betty has saved more than 7,000 (some estimates say as many as 35,000) girls from abuse, child labor, forced marriages, human trafficking and sexual assault.
4. Malala Yousafzai is a Pakistani activist for female education, which made her the youngest Nobel Peace Prize winner at the age of 17 in 2014. She is known for human rights advocacy, especially the education of women and children in her native home in northwestern Pakistan, where the local Taliban had at times banned girls from attending school. Due to her efforts this has become an international movement. She survived an assassination attempt in October 2012 by the Taliban due to her fight for young girls to have an education. Surviving this horrific experience confirmed that fighting for girls education must be done.  She continues to speak out about the importance of education for girls around the world.
5. Susan Munsey was living the dreaded life of a teenage prostitute in Southern California, where she saw the ongoing abuse of young women. Thankfully she was able to escape that world to become a clinical social worker and a psychotherapist. But she never erased her earlier experiences from her heart or mind. In 2009, Munsey founded GenerateHope, a nonprofit that offers a safe place for survivors of sex trafficking to heal and build new lives. The group provides long-term housing, therapy, education and medical care. Munsey says GenerateHope has been a refuge for more than 100 victims — some as young as 18. Participants attend classes to obtain their high school education and prepare for college. They receive therapy to help them deal with their traumatic experiences. Women can stay at GenerateHope's safe house for up to two years and benefit from additional volunteer-led support services, such as equine and art therapy, dance and yoga. Susan says: "I always knew that God would use that time that I was trafficked in some way. It wasn't just going to be wasted time."
6. Jillian Johnston, a retired teacher, began a London Ontario chapter of Days for Girls, an international organization that provides menstruation kits to women internationally. These kits include underwear and reusable, washable liners that help women living in remote areas protect against disease, infection and provide mobility of women during their menstrual cycle . Menstruation is not something that is "important" or discussed in countries like Kenya. Tampons, pads or reusable cups are not available. Girls and women use mud and rags to deal with their monthly cycle with  girls often missing school when they're on their periods.For a lot of these girls, the Day for Girls kit provides them with the very first pair of underwear they have ever had.
7. Amanda Boxtel survived a terrible skiing accident, and doctors told her she would never walk again. She defied those odds with the help of bionic exoskeleton suits. It was this experience that inspired Amanda to create Bridging Bionics. The nonprofit provides high-tech physical therapy to people with mobility impairments near Aspen, Colorado. Bridging Bionics' physical therapists work one-on-one with clients at local gyms, creating individualized recovery plans based on their mobility issues. Clients are treated for issues ranging from spinal cord injuries to neurological disorders like multiple sclerosis, cerebral palsy and Parkinson's disease. The organization has provided free or low-cost therapeutic sessions to more than 60 people, helping them overcome their injuries and do something doctors never believed possible: walk again. Great advice from Amanda: "People need to start believing in themselves and their potential. Life isn't over. They can still recover."
8. Abisoye Ajayi-Akinfolarin left her career to teach computer programming to girls in Lagos, Nigeria where Facebook and Google have opened offices. A 2013 survey found that less than 8% of Nigerian women were employed in professional, managerial or tech jobs. Ajayi-Akinfolarin hopes to change that statistic. Since 2012, her group — Pearls Africa Foundation — has helped more than 400 disadvantaged girls ages 10 to 17 gain the technical skills and the confidence they need to transform their lives. Through the foundation's free GirlsCoding program, girls are trained in computer programming, visit tech companies to help them visualize themselves joining the industry and are mentored to help them outline their path into the tech industry. Many come from slums, orphanages, correctional homes and even a camp for those who've had to flee Boko Haram militants. Abisoye says that: "Technology is a space that's dominated by men. Why should we leave that to guys?"
There are so many every day female heroes in the world, women who see a need and create a movement to help others and give back. Do you know of an every day female hero? Or do you want to give to a local every day hero in your community? Start giving everyday by signing up for a 365give free membership. Show the world that anyone can be an every day hero by simply making the decision to do one small thing every day to change the world.