7 Small Acts of Giving for Dad's On Father's Day
On June 16th we celebrate Father's Day, a day to recognize the Dad's of our world and celebrate all they do, all they give and all their love.
Dad's don't need a lot. Let's be real they can buy themselves just about anything they really need or want. Instead of "buying" a gift for Dad – another tie he will never wear, more golf balls he will lose or a "Number #1 Dad" coffee mug – why not give a gift that keeps on giving. A gift that will create a positive ripple to celebrate all that fathers give every day of the year.
"Dad's are like chocolate chip cookies. They may have chips or be totally nutty, but they are sweet and make the world a better place."
7 Small Acts of Giving for Dad's On Father's Day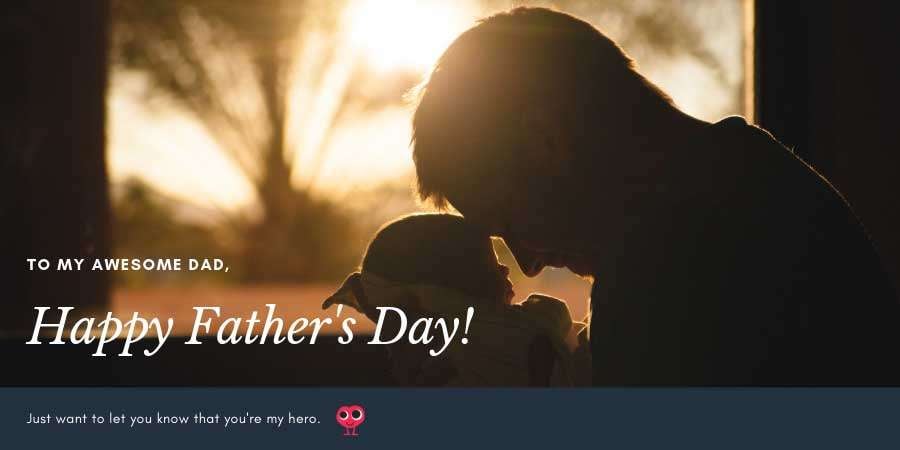 The most valuable gift in life is time. At the end of our lives it's all that is important. The moments shared. Plan a picnic, go for a hike, hang out and just do something fun together. It's the best "give" you can give to Dad.
This one can count for Dad and the planet. Make an organic, locally shopped and grown breakfast in bed. Local grain fed free range eggs. Fresh local organic fruit. Fresh baked muffins from organic ingredients. Your Dad will love the time and effort along with the healthy food choices for him and our planet.
We start this post with a Father's Day quote – "Dad's are Like Chocolate Chip Cookies" – why not make some! Use Fair Trade chocolate for this special treat. World Vision has a great list of Fair Trade Chocolate companies that produce cacoa beans ethically ensuring that farmers and labourers are provided with a "living" wage. Most importantly – (Dad will love this) it ensures that the pods are grown without the use of child labour!
Really, a note of gratitude is what most Dad's need and appreciate. A note of gratitude from a  son or daughter goes a long way. Recognize Dad for all he does. Highlight the every day little things that make a big impact on you. Recognize the seeds he has planted to make you the person you are. Thank Dad for his hard work, his house chores that keep us safe and snug, or for showing up to watch you in a game or cheer you on.
If you really need to spend money on Dad spend it in a way that really counts. Make a donation to a charity or organization that is near and dear to his heart.
Put their hands to work as a family and make it good! Take some time to plan out a family piece of art everyone can participate in. Go to a local beach or forest and find items to make a long last beautiful piece of art from the heart.
For those Dad's that just love day on the greens give them the gift of golf that will make an impact with every swing. Search for an eco-friendly golf course in your area! Forbes created a list of the World's Top Eco-Friendly  courses to get you started!
Happy Father's Day To All Dads!
To all the Dad's all over the world, thank you from all of us. Your hard work, dedication and love makes a difference in our lives.
Inspired to start a daily giving practice that will change your world and the world of others? Are you keen to have more happiness in your life and change the world? Sign up for your 365give membership and start giving every day. Together we will make a world of difference 1 give – 1 day at a time. #365give #Do1Give