5 Ways to Keep Holidays Eco-Friendly and Give to the Planet
There are ways to keep holidays eco-friendly while you keep your own rituals. What's your favourite thing about the holiday season? Sharing special meals with loved ones? What about buying, wrapping, and exchanging gifts? Holidays are great times to set aside our usual routines and cares to relax and enjoy the festivities. However, Planet Earth doesn't take a break from you, so it's important that your traditions and actions during the holidays are eco-friendly. Here are five simple ways to give to the Earth during the holidays.
Give Zero-Waste Gifts To Keep Holidays Eco-Friendly
One of the great things about holidays is giving and receiving of gifts. You can be eco-friendly with your choice of holiday gifts by:
purchasing recyclable, reusable, or biodegradable gifts (e.g., organic towels, compostable cellphone cases)
giving gifts of experience (e.g., registration for gym or hobby classes, passes to movies or amusement parks)
making a charitable donation in honour of your loved ones
Use Recyclable or Reusable Gift Packaging To Keep Holidays Eco-Friendly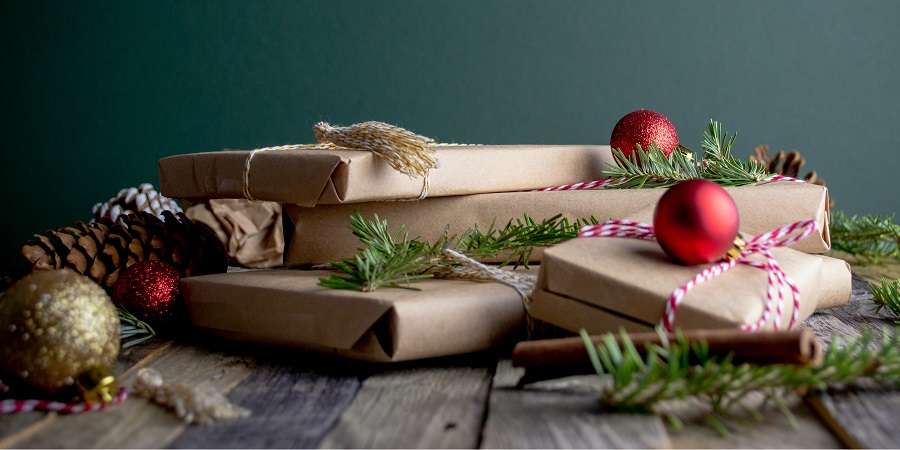 Some gift packaging materials are not eco-friendly, producing a lot of non-biodegradable waste during this time of gift-giving. Why not consider recyclable gift packaging, such as paper gift wraps and bags? If you want to reduce waste further, pack gifts in holiday-themed reusable bags; those bags can be additional gifts that recipients can use instead of plastic bags when they go shopping!
Plan Your Holiday Shopping in Advance to Keep Holidays Eco-Friendly
When you plan your holiday shopping by deciding where, what, and how to shop, you can save time, money, and energy while producing less waste. You can prepare for your shopping by:
making a shopping list (it will help you purchase only the items you need)
finding stores that sell items that are eco-friendly or have less packaging
bringing reusable bags for your shopping trips
(if you drive) planning your shopping route to reduce the travelling distance and save on gas
Recycle and Compost After Your Holiday Meals to Keep Holidays Eco-Friendly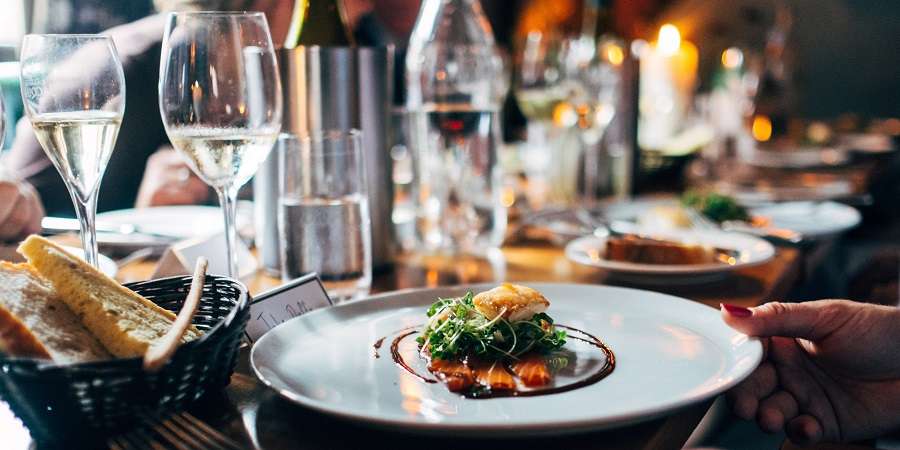 When you host and serve holiday meals for a large group of people, it's convenient to use paper plates and plastic cups. However, I've seen many people throw disposable dinnerware and leftover food straight into garbage bins. You can reduce waste after your holiday meals by recycling as much dinnerware as possible and composting leftover food. If you want to be even more eco-friendly, consider purchasing disposable dinnerware made from biodegradable sources or renting reusable dinnerware from event rental businesses.
Choose Eco-Friendly Travel Options
Whether you are travelling to your family home or to another vacation destination, you can give to the Earth by choosing transportation options that use less fuel or produce less pollution. If possible, use public transportation or carpool to your destinations. If you need to rent vehicles during your trip, consider hybrid or electric vehicles. Remember to carry only what you need during your trip; vehicles use more gas and produce more pollution when they carry extra weight.
Can you think of other creative and unique ideas for eco-friendly holidays? For more eco-friendly living and giving ideas, check out 365give's Giving Ideas – Environment in our blog. Enjoy your holidays, everyone!