365give Members Top 10 Favourite Ways to Give Every Day
Ready for our 365give members top 10 favorite gives?
I am so grateful for so many things. 365give is my passion project that feeds my soul and the soul of my three children. I am so happy to see that it is also spreading around the world, with members signing up daily to join in the mission to change the world.
Our 365give members continue to inspire me, and others, to give every day. I love waking up to see who posted their give, who is sharing in spreading joy and happiness in their communities. I also love to see how people choose to give. There are so many giving ideas on our Impact map from families, individuals and schools. Reviewing them and getting my inspiration for the day is now how I start my day. #blessed #grateful #loveit
One member has introduced a new online click-to-give site that I think is wonderful. Beanbeanbean.com is a favorite for the kids and a great go to for me when I am feeling the time squeeze. Thank you catica for this new online giving idea!
10 Favorite 365give Members Daily Gives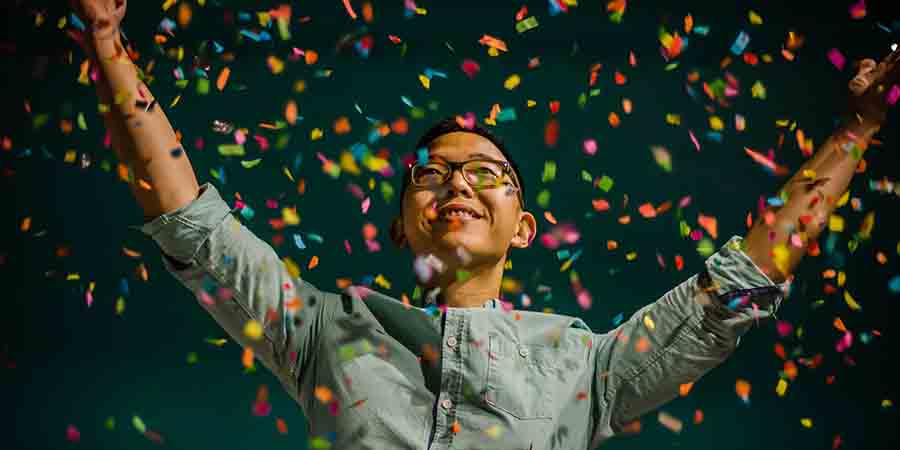 Freerice is a favorite for many people. This is a click-to-give daily give that you can do on the way to work, while taking some down time, or while waiting for an appointment.
Making bird feeders are a favorite family and classroom give. What we love about the bird feeders is the on hands activity and the daily reminder when the birds come to visit. Love this one.
Clothing donations – Whether it be to a friend or charity, our members love donating their clothes to others. This is a great way to help out others and does not cost a cent. It also helps the environment as we recycle clothes.
Notes of Gratitude and Encouragement are used all over the world. On our recent trip to Dubai, 365give members living in Dubai helped us pass out notes of gratitude and encouragement. This is so easy to do, and we love seeing the smiles on other peoples faces when they receive these.
Cookies, Pies and Cakes are popular items people love to give to others. We love to bake and love that others are enjoying this give.
Smiling at others all day is another popular give our members like to do. This costs nothing but brings so much happiness to both the person giving smiles and the people receiving them.
Volunteering somewhere. Whether it be an hour or a day, members are enjoying community volunteering at shelters, fundraisers and one day community events.
Small Donations are popular. You don't have to be rich to make a difference. Whether you choose to donate online to your favorite charity, or give a few dollars to someone who needs it, small donations every month can make a huge impact!
Social media shout outs and likes are super ways to give from your phone or computer. Awareness of a favorite charity, local business, or a friends give can share the spirit and joy of giving with others around the world.
Thank you's to someone at work, a friend, a family member or a stranger. This is a popular give that will make your day and the person who receives your thank you. It feels like a double give as you both are left with a great feeling!
Why I Give Everyday and Encourage Others to Do the Same
Giving everyday is something that is in my heart. I couldn't imagine NOT doing every thing in my power to help others, one give, one day at a time, every day. No matter what happens in your life it is possible to give every day. I was injured, ill, over worked, over stressed, hacked and 2 weeks before my final give I adopted our second child when I started 365give with my young son Nicolas in 2011. If I can give every day anyone can. If I can document my daily gives as inspiration to others, anyone can. Some days it felt overwhelming, but I have to say, one small give, a smile, a click, a thank you email, it all became so easy even when I thought I could not get through a day. What I loved about my daily give on days that felt, oh so hard, was that I did feel happier, really happy.
I may not blog about my giving every day but I find ways to do something every day. I have been giving daily since January 1, 2011 and I would not change this daily giving routine for the world. Knowing that others are also sharing in this mission, makes me happier than you will ever know.
So lets keep on giving. Small gives, every day to change the world. Thank you to our members, thank you to those who are on this mission with me, and thank you to those who will see giving in the months to come. Happiness and generosity is a wonderful thing, and I am glad we are all in this together.
Our Do1Give Day starts on April 19, 2018. Have you signed up yet? Our highschool ambassadors have a goal of 10,000 gives in one day. Come join in the fun and start a giving group in your community or school. This will be a day to remember! Trying giving and see how happy it makes you feel. You just might like it!
Image credit – Photo by Caju Gomes on Unsplash