10 Ways Your Classroom Can Give During the Holidays
"Christmas isn't a season. It's a feeling." – Edna Ferber
Woo hoo. The holidays are coming and we have inspiring ways your classroom can give during  the holidays. Once the Christmas season rolls around—ushering in the glittering snow, hoards of presents, and warm hot chocolate—classrooms around the world will once again regain their festive spirits! Every corner and inch of classrooms that celebrate this holiday will be filled with that special Christmas feeling and hallways will be full of students smiling in their 'Ugly Christmas sweaters'.
While the Christmas season is a time to receive, it's also the perfect time to give! Much the same as the feeling that runs through your body when you watch family and friends open present's from yours truly and see a big smile streak across their face, the same feeling builds up when you give—especially if you're a student.
Speaking from experience, the best thing to counter the onslaught of tests and homework before winter break is classmates cheering you up with their giving spirit, whether that's everyone gathering to participate in a fundraiser or something as simple as enjoying hot cocoa together. If you want to start a Reverse Advent Calendar in your classroom, have a look at this article that guides you through this cool way to give during the month of December. If you do not observe the Christmas season, the Reverse Advent Calendar is a great way to give this month, and keeps your daily giving on track.
Here are 10 holiday gives that will inspire you this Holiday season, one student,m one classroom at a time.
Ways Your Classroom Can Give In the Month of December
Start a holiday fundraiser with your classmates – Everyone should be happy during the Christmas season, even those who aren't as fortunate as the rest of us. Inspire your classroom to start a Christmas hamper, toy campaign, or any other event that can help others out.
Maintain the festive spirit at school – A classmate once told me that Christmas is the one time of the year where he can't stop himself from smiling. Most of us can sympathize with him but there are always the select few that find Christmas a difficult time of year. Don't be a party-pooper and ruin it for others. Try your best to keep spirits high.
Surprise your class with Christmas treats – Sometimes the best way to lift the mood is through the stomach—food, of course! Treat your classmates to some holiday snacks like gingerbread cookies or candy canes and see the big smiles run across their faces!
Plan visits to your local retirement and nursing homes – Take your classmates and go visit your local seniors—they deserve to feel the Christmas love too! Bring small gifts with you and practice some Christmas carols you could sing for them.
Donate you and your classmates' old toys and clothing. – Get your classmates together and pool all your unused or old toys and clothing and donate to your local initiatives that turn them into presents. (Every child deserves to get loads of presents during Christmas!)
Organize study sessions with your class. – Unknown to many, the Holiday season is actually one of the busiest times for students. Tests and homework come left and right as teachers end the first semester before Winter break. So go and plan study sessions with your classmates to ensure your festive spirits aren't ruined by a failing grade. Put on some Christmas tunes while you're at it!
Give your hard-working teachers a gift. – Sometimes it's easy to forget that teachers work hard to plan lessons and teach you. Get together with your classmates and treat your teachers with some gratitude this Holiday season. Try gratitude notes, a gratitude essay, or just a smile and a thank you. Make it meaningful!
Prepare and hold a hot-chocolate day at school. – Nothing screams holiday spirit as much as hot chocolate in countries with cold climates. If hot chocolate is not a holiday drink in your country, make a favored holiday drink that every one can enjoy. Gather some classmates, get approval from the school, and start making up some festive cheer! Everyone enjoys a holiday drink and sharing it with friends just makes it taste that much better.
Play Christmas music on the school PA. – Christmas music is the secret to getting students pumped up and happy to be in school. Play some class Christmas tunes to get the whole school singing and dancing together.
Sing, Sing, and Sing! – Gather your classmates, warm up your voices, and go around the school singing Christmas carols (of course, with permission). Everyone loves to hear merry singing. It is a surefire way to get others laughing and to build up that special Christmas feeling in the school.
Try Giving This Holiday To Make Your Class and Yourself Happier!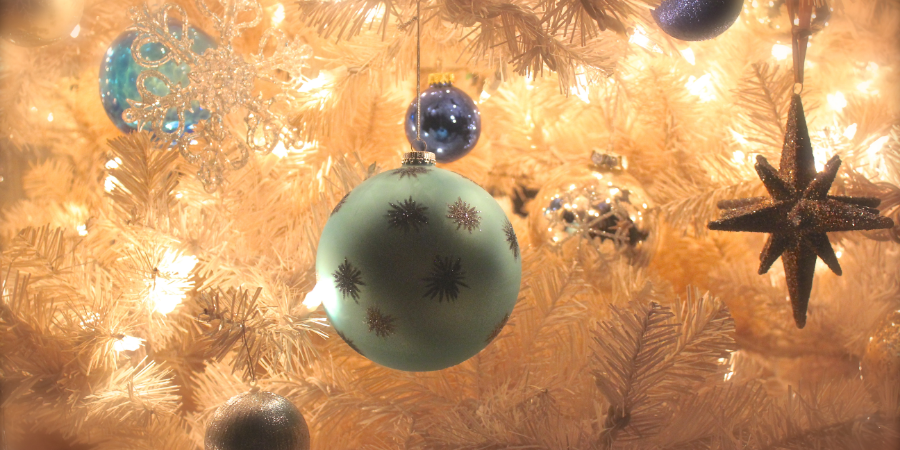 In everyone's books, the Holiday season is truly the happiest time of the year—especially for high school students. The family time, pretty snow, and endless gifts are just some factors that make it delightful for students.
From what I know myself and the constant stream of praise my classmates at school have for Christmas, it's safe to say that this time of the year is special. That specific warm feeling we all experience is proof of it—neither during Halloween, Valentine's, or any other holiday throughout the year do we feel the same way.
But while it feels amazing to receive, it feels even better to give. So along with your classmates, go and proliferate the Christmas spirit throughout your school. Host fundraisers that support the fortunate and give thanks to your teachers through meaningful presents.
During this year's holiday season, make a difference by giving!
Join the 365Give community today and get updates on our blog by signing up as a member.